NINE RAILS CREATIVE DISTRICT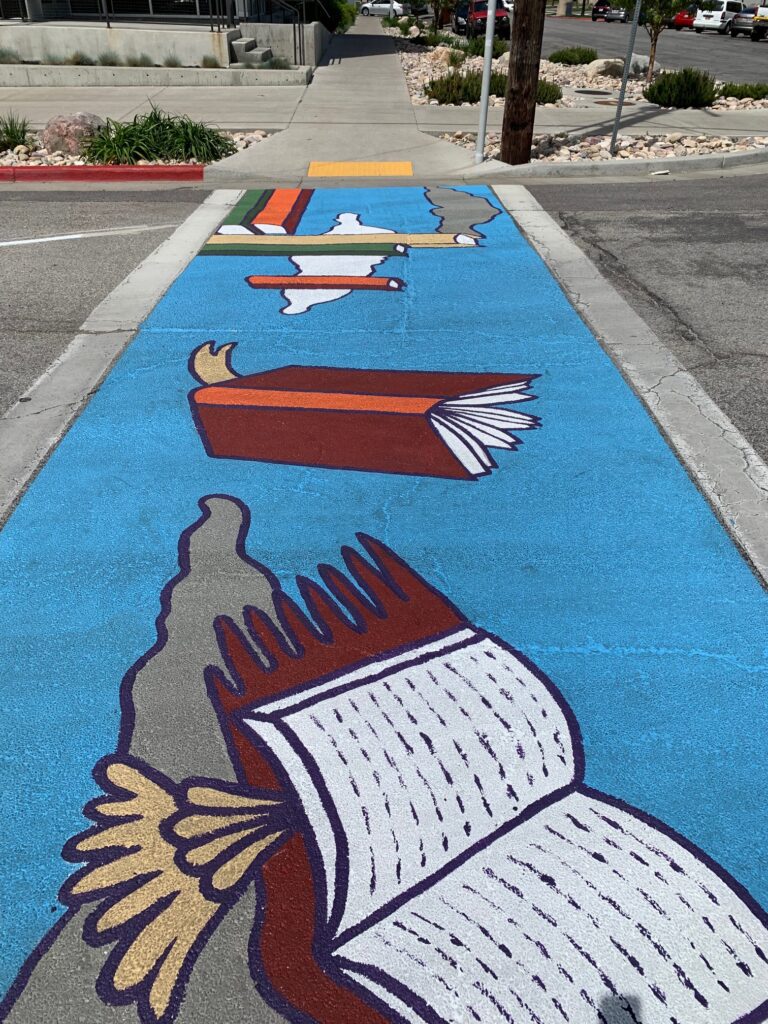 Ogden City's vibrant arts scene has found a home in the Nine Rails Creative District. Established by Ogden City and other community partners, this creative district fosters unique opportunities to engage with art in the public realm.

The name "Nine Rails" is a tribute to Ogden's rich railroad history, serving as a hub for nine rail lines during World War II. "Nine Rails" also symbolizes the Nine Muses outlined in Greek Mythology where each muse represents a form of artistic expression.

The Nine Rails Creative District has been identified as the area between 24th and 26th Street from Grant Ave. to Madison Ave. The focus of the Nine Rails Creative District is to support creatives living, developing, sharing and teaching their skills in Downtown Ogden. Locals, travelers, art collectors and foodies can enjoy exploring Nine Rails through its rotating art exhibits, pop up art installations, galleries, murals, restaurants, events and more.

While this district is newly established, Nine Rails is rapidly evolving into a cultural epicenter, bringing awareness and appreciation to the vibrant arts scene of Downtown Ogden.
Connect with Nine Rails Creative District!